Students are encouraged to develop their own passions for learning and this is supported through the seminar-style teaching where the initiative for learning is placed onto the student.
With average teaching groups of less than 10, seminar-style classes as well as lectures, and targets set for each individual, all our students are given the support and confidence to become better learners for the future.
The student-teacher relationship continues to be of utmost importance throughout the Sixth Form, through the small classes and support from teachers.
"Our aim is to ensure that pupils leave Sixth Form as happy, confident and independent young people ready to meet the challenges of adulthood."
This environment, coupled with the enrichment programme which all Sixth Formers take part in, leads to a broad, balanced and engaging Sixth Form provision.
The Enrichment Programme aims to enrich their understanding of things like democracy, culture and the arts and supports the development of their CVs for the future.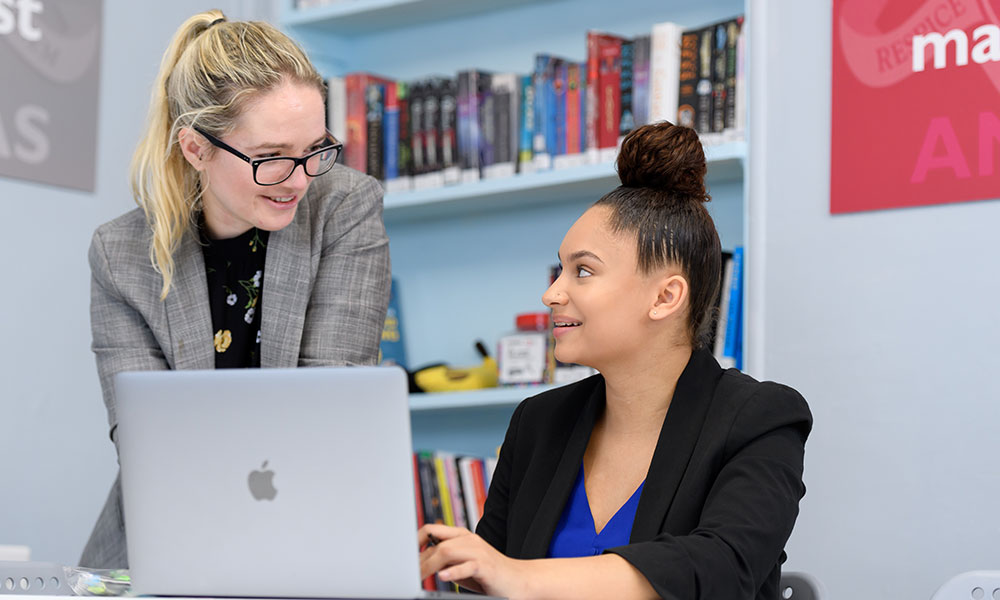 ---
Range of subjects
Students choose from a broad range of subjects; they are free to mix traditional with modern, and Science with the Arts to produce a combination that suits them best and prepares them for the future they want.
Most students will choose to study three A Levels or equivalent at BTEC (for September 2021 we have 20 subjects on offer!).
Details of all courses and options can be found in our Sixth Form Prospectus for 2021/22. The September 2022/2023 will be available shortly.
Sixth Form Prospectus 2021 - PDF | 10MB
---
Extended Project Qualification
As part of the Enrichment Programme, all students are enrolled to take the Extended Project Qualification (EPQ).
The EPQ provides additional UCAS points and lets students embark on a research project that they are passionate about.
The EPQ is a fantastic addition to UCAS applications, it gives extra UCAS points and it provides students with confidence, research skills and presentation skills.
---
Enrichment Activities
Students can also undertake a selection of enrichment activities:
Level 2 Food Hygiene Course
Arnold Lodge Business Club Inaugural meeting.
Hike on the Arden Way (team-building activity)
Community Service/6th Form Meeting
Sixth Form Team Building & EPQ
---
Results
A Level Results Headlines 2020
Our pupils were awarded:
10% of all grades awarded at A*
32% at A*-A
55% at A*-B
100% pass rate
Our A level results, in particular, focus on the stories of the pupils who have completed their studies and are heading off to university. The majority of Year 13 pupils for 2020 gained entry into their first choice university with the remainder either moving into their chosen gap year or picking up on a second choice university education.
Particular congratulations go to Kim who achieved A*, A*, A in Biology, Mathematics and Geography and will be studying American Studies at the University of Sussex, James who attained an A*, A, A and B in Music, Politics, Sociology and English Literature and Anup who attained an A, A, B in Politics, Sociology and English Literature and will be attending University of Warwick.
While the headline figures are excellent, it is our valued added (the number of grades scored above targets taken from external benchmarking) that truly reflect the quality of our provision.
For every examination taken, Arnold Lodge pupils scored 1.6 of a grade higher than targeted.
Our Stories